How To Get More Of Your Emails Opened
Getting More People to Open Your Emails
It's All About Email…

As an online marketer, you're probably aware that email marketing is extremely important. If you don't have an email list, you're going to be left behind.
But just having an email list isn't enough. You can build one by giving away something awesome, but how do you convince them to open your emails in the future, which is what you wanted to happen when you asked  them to sign up.
So now, you're ready to learn what it takes to nurture that list to improve your open rates. It's frustrating to send an email out, only to find that next to no one opens it. What's the point of that?
One of two things tends to consistently happen to email marketers. There are those marketers who just don't know how to reach their audience. They'll send an email only to be met with dismal results— their open rates are terrible.
There are other marketers who seem to have the golden touch when it comes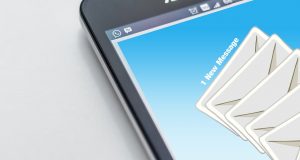 to email marketing. People salivate when one of their emails comes into their inbox. Their open rates, click through rates, and conversion rates are out of this world. That's the position you want to find yourself in.
So, how do you get more people to open your email? It's not as tricky as it sounds, actually. When you really get to the heart of it, it's all about understanding people and developing relationships.
What do the people in your niche, the people on your email list, really need and want? If you can figure that out, you're as good as gold.
Your marketing message isn't worth anything if no one's going to see it. And no one will see your marketing message if you can't get them to open your email. Understanding how to get more people to open your email is one of the most important things you can do as an online marketer.
Building a Relationship with Your Audience
People buy from those they know, like, and trust. The same holds true for who opens your emails. If people know, like, and trust you, they're going to open your emails more readily.
It's getting to that place that can be tricky. It's especially tricky if you're pretty new to this and you're an unknown quantity in your niche. That's okay – you can quickly build a relationship with your audience even if you're new.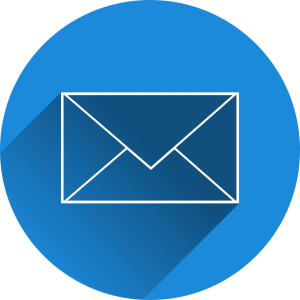 It's really as simple as understanding what they need and want and delivering that. Pay attention to them. Immerse yourself in the culture of that niche by browsing and posting on related forums, social media, blogs, and more.
You should be everywhere the people in your niche hang out. They should find you being helpful in every way. Don't be afraid to share your opinion and become a thought leader within your niche. Yes, some people will disagree with you but others will agree with you. You'll be respected as a leader.
In addition to positioning yourself as an authority, expert, and someone to listen to within your niche, it's also a good idea to work hard to communicate individually with the people who join your list. There are some marketers who take this as far as paying attention to who has subscribed that day.  They drop them a quick line to welcome them – a one-on-one welcome message, not just the standard follow up welcome message.
Even if you don't want to (or can't) take the time to do that, and it's really next to impossible once your list really starts to grow, you can respond to those who ask you questions. There will be those who reply to your emails. Answer them, and answer them yourself and with respect.
In fact, encourage communication. Open the lines of communication. You don't want to be a faceless, cold marketer at the other end of a computer screen. Help people and be present—be "real." That's what a relationship is all about – there's the give and the take.
If you want to get more opens and make more sales, then you need to pay attention to that relationship and nurture it from the very start. Just be there for people – help them in every way you can. Give more than you could ever expect to receive.